On Friday, April 21, the NSAC team from the AAF college chapter at the University of Northern Iowa (UNI) walked away with a third-place finish overall while also winning additional special awards at the AAF District 9 competition in Lenexa, Kansas.
This year's National Student Advertising Competition (NSAC) involved a challenge from the jobs platform Indeed to increase awareness and consideration among the 18-24 age demographic in the United States.
Teams had to engage in primary and secondary research to identify insights to drive a messaging and media strategy, as well as execute creative campaign elements. Teams submitted a plans book with budget and schedule, followed by a 20-minute campaign pitch.
Best Presenter
UNI pitch team member David Holesinger (Marketing and Entrepreneurship, '23) also took a top honor at the awards ceremony. He was named Best Presenter for his performance during UNI's presentation.
Advisor of the Year
To cap off the night, the faculty advisor of the UNI AAF college chapter, Matthew Wilson won the Advisor of the Year award after being nominated by team members.
Kansas City Agency Visit
During the visit to Kansas City, the team also somehow found time to visit the award-winning advertising and branding agency Signal Theory, where they learned about the amazing work they do.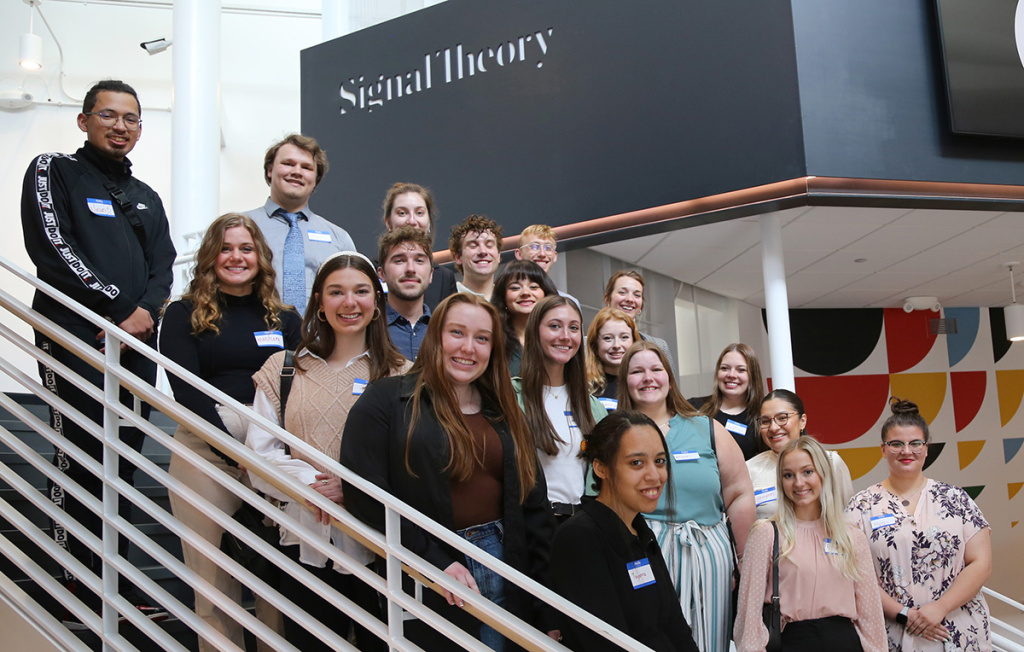 Returning Champs
Returning to this year's team were four veterans from last year's champion team that took first place in District 9 and went on to place 14th in the nation. Their leadership and experience were invaluable in helping this year's team succeed.
The competition wraps up another outstanding year of AAF at the University of Northern Iowa – the only student organization for students with a passion for big ideas and creative advertising.
NSAC 2023 Team Members
Accounts and Strategy
Madison Tenhulzen (Director)
Mia Schemmel
Hannah Brown
Will Polansky
Media
Kamryn Arguello (Director)
Allison Oberbroeckling
Shayleen Perez
Carter Klatt
Pitch team
Bryan Woodall
David Holesinger
Ella Poppen
Riley Davis
Research and Insights
Claire Schettler (Director)
David Holesinger
Mia Rampton
Kelan Goff
Creative
Alyssa Schwarz (Director)
Madison Naeve (Director)
Bryan Woodall (Senior Copywriter)
Ella Poppen (Art Director)
Emma Martinson (Director of Video and Social Media Production)
Mia Rampton (Director of Creative Partnerships and Brand Activations)
Nixson Benitez (Copywriter, Designer, Video Producer)
Lanie Weber (Designer)
Tayonna Thomas (Designer)
Riley Davis (Designer)
Camber Oldham
Emmi Laitiainen
Jadilyn Franco
Alvin Chen