The American Advertising Awards (informally known as the ADDYs) is the advertising industry's largest and most representative competition.
The mission of the American Advertising Awards is to recognize and reward the creative spirit of excellence in the art of advertising.
The AAF chapter at UNI enters work from its members in the local AAF – Cedar Valley chapter awards. The annual awards event takes place in early February.
Here are some of the awards the UNI AAF Chapter has won:
2023
Gold ADDY – Integrated Marketing Consumer Campaign – Meta – "Quest With Me"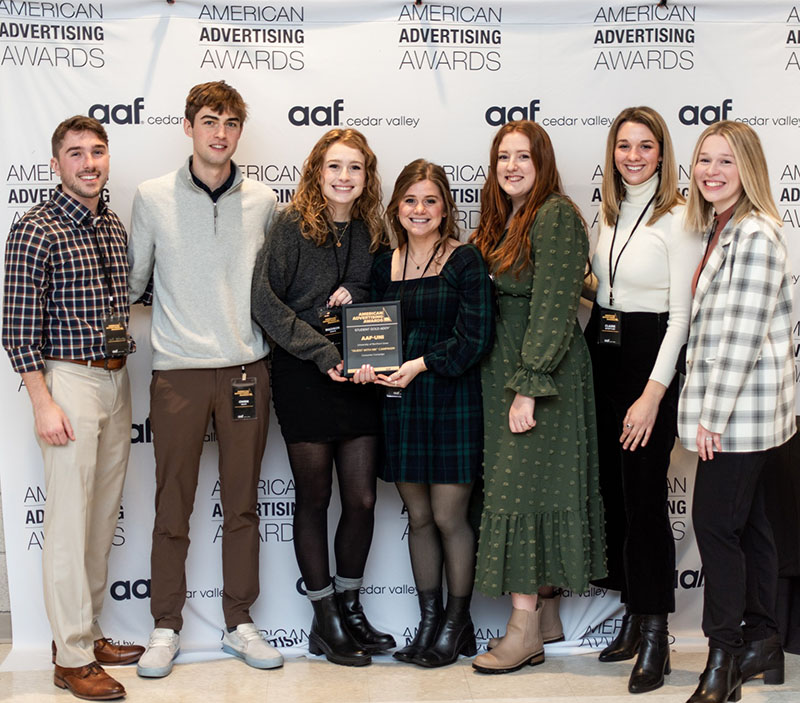 2022
Silver ADDY
Digital Book – Tinder – "Experience the Spark" NSAC Plans Book
Bronze ADDY
Integrated Marketing Consumer Campaign
Tinder – "Experience the Spark"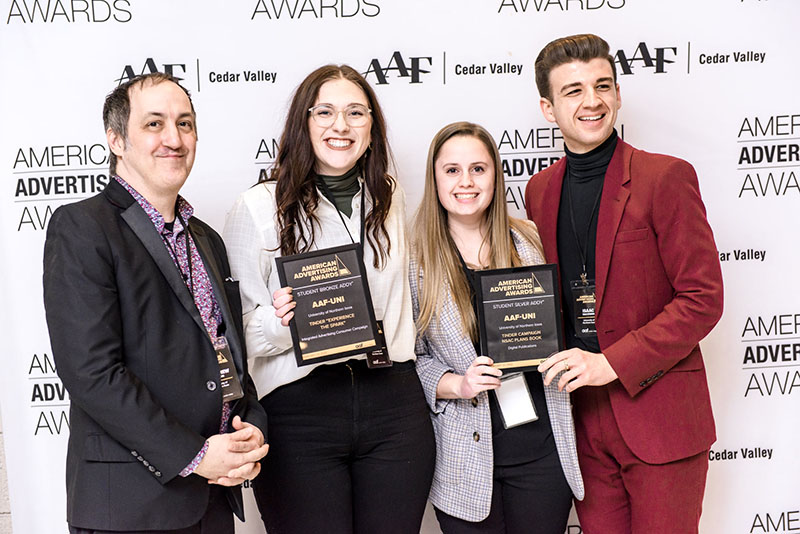 2019
Student Best of Show Gold ADDY
Integrated Marketing Consumer Campaign
Wienerschnitzel – "Get Dogged"
2016
Silver ADDY
Television Advertising – Snapple – "Snap Out Of It"
2015
Silver ADDY
Television Advertising – Pizza Hut – "Easy As Pizza"
2014
Student Best in Show Gold ADDY
Mary Kay Cosmetics "You Defined" NSAC Plans Book
2012
Gold ADDY
Nissan "What Limits?" Campaign
Silver ADDY